Name: Jennifer Lawson. Location: Texas. Former gig: Houston Chronicle reporter. Current gig: The Bloggess. Weblog Awards finalist for Best Writing and Weblog of the Year. Sarcasm queen.
Perhaps you've read her dry-as-a-martini posts on TheBloggess.com? Or her "mostly true memoir," the New York Times bestseller Let's Pretend This Never Happened? Her tales of arthritis, depression, and OCD, pics of her daughter, ruminations on ninjas?
Let's be honest: we could all use a bit more Bloggess in our lives. Sometimes you just need to say the f-word, giggle hysterically, cry hysterically, or scream a lot, or all of the above. And sometimes you just want to share that. With hundreds of thousands of fans.
Here's another way to share the hysterical crying-screaming-giggling love — go bananas in the Bloggess Shop. It's the ultimate homage, the most delicious of treats. Start with the perfect enabler for your laziness — the Hunter S. Thomcat Mug, made for that soothing cup of camomile (or strong coffee, if it's one of those days):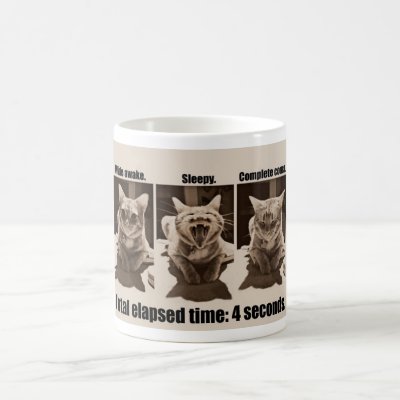 http://www.zazzle.com/hunter_s_thomcat_mug-168739290334381668
But let's not forget Ferris.  The Ferris Mewler Postage Stamps are, as she says, "way better than those stamps with flowers on them." Ferris Mewler dons a cone of shame with a drawn-on mustache: you'll take how many?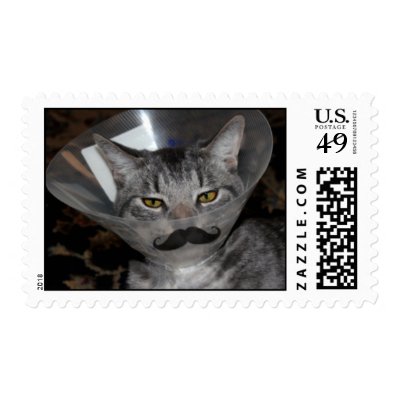 http://www.zazzle.com/packet_of_ferris_mewler_postage_stamps_for_real-172657057475075086
And for the little one, you can never go wrong with an organic onesie, especially when (in her words) it "will make strangers stop wanting to touch your baby. Everyone wins." Yes please:
http://www.zazzle.com/i_cant_go_back_to_prison_baby_shirt-235778675825182036
We're off to read her blog because she's just utterly fantastic.