There's no way it's already happening. No. The calendar's wrong. We just dropped her off. She was just back home for Thanksgiving. She's fighting with her new roommate. Her classes have been really hard. She still doesn't have summer plans. She has four years there. It's only been –
Wait. OK. Apparently it has been four … whole … years. So she's actually graduating. Wow. That's what her new job is all about. That's why we bought flights for this month. I need a hat.
I guess we need to tell people? We should throw a party. Tell everyone, bring her back home with a big bash, celebrate her accomplishment! She's graduating! She did it, she made it, we all did: let's eat.
We could go bold and triumphant, use a photo of her looking proud and exuberant and thrilled. Maybe the Shining Moment Graduation Announcement is the one: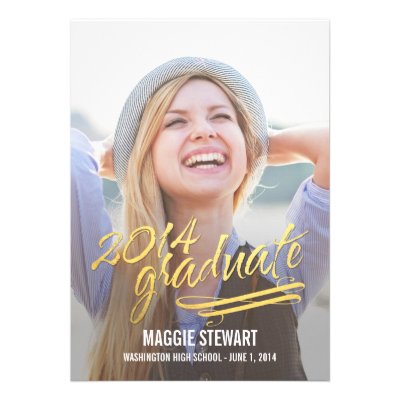 http://www.zazzle.com/shining_moment_graduation_announcement-161976723742949459
Or we could go elaborate, a little ornate, with cursive writing and a border, very dignified. We'd need three photos, but between our cameras and phones we have hundreds. The Chalkboard Graduation Photo Invite could be it: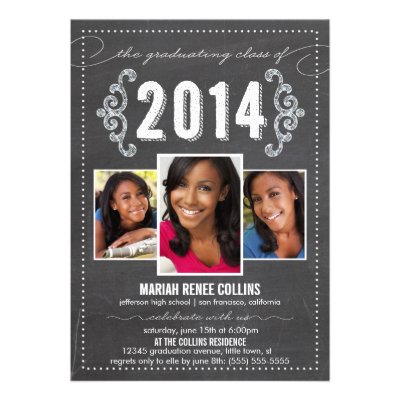 http://www.zazzle.com/class_of_2014_chalkboard_graduation_photo_invite-161907298577228564
Or, we go clean and simple — a beautiful photo portrait, "2014 Graduate" on the bottom, no doubts about what or who it's for. The Retro Graduation Invitation might be it: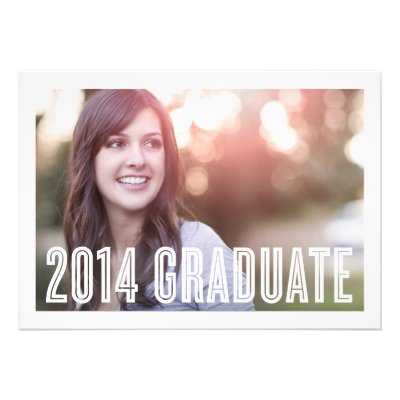 http://www.zazzle.com/retro_grad_2014_graduation_invitation-161241428463351505
You know what: we can't choose just one. She's going to have to get a Master's.