There's a reason Rio de Janeiro is called "the marvelous city," Cidade Maravilhosa. (Many reasons, actually.) With glittering beaches, samba in the streets and Christ the Redeemer overlooking it all from the peak of Corcovado Mountain, it's unlike anywhere else. It needs to be seen and enjoyed to the fullest, whether it's during Carnaval, World Cup or just a week in May.
Start at the sea. That's where the party is, from tanning to swimming to sharing a pizza under the sun. Ipanema and Copacabana are the classic spots, with miles of coastline, packed cafes and bars and so much bronzed skin. As you take in the unbeatable scene, cover yourself (for a second) with the Rio de Janeiro T-shirt, simple and bright like your long day in the sand: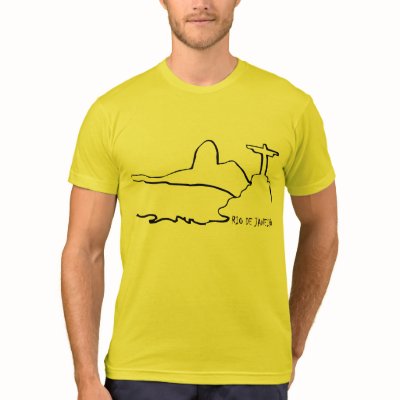 http://www.zazzle.com/rio_de_janeiro_t_shirt-235429212988439111
You need to wander through the center. With colonial churches, Parisian-like theatres and the bustle of a big metropolis (it has more than 6 million people), it's also the hub of samba. The Lapa district pulses with gorgeously restored bars and dance halls, and crowds fill the streets long into the weekend nights. You're not going to beat 'em, so join 'em!
While you're at it, cart your gear around in the Brazilian Flag Drawstring Bag, classic and no-nonsense like the architecture you'll be seeing and snapping: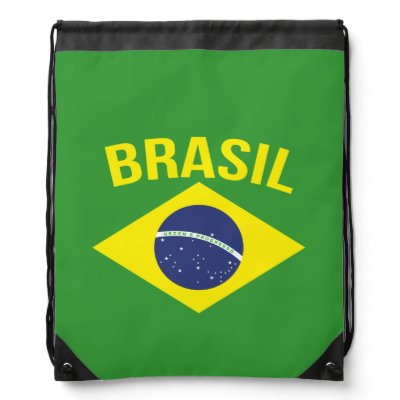 http://www.zazzle.com/brasil_flag_style_drawstring_bag-256894297209592372
When in Rio, you have to take to the hills. Not just to see Christ the Redeemer, but also the Santa Teresa neighborhood above Lapa. Filled with 19th-century mansions and bohemian cafes, it still has an old-fashioned tram ambling through the cobblestoned streets. Sip a caipirinha and devour a feijoada stew. Lucky you, you can tell everyone at home about it — fill the Cool Rio Postcard with a breezy, enthused "wish you were here":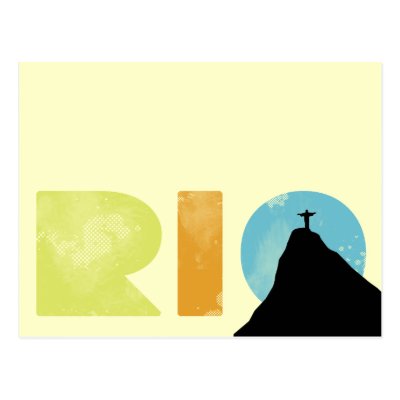 http://www.zazzle.com/cool_rio_postcard-239426533531270052
Boa viagem! Could you bring us back some sun?