We walk through ourselves, meeting robbers, ghosts, giants, old men, young men, wives, widows, brothers-in-love. But always meeting ourselves.
On June 16, what will you be meeting (besides yourself)? Hopefully, Ulysses. Because it'll be Bloomsday.
On June 16, 1904, says history, James Joyce had his first date with his eventual wife, Nora Barnacle. It was love. It was bliss. He set his epic Ulysses on that day. And now, every year, people celebrate him and his novel around the world.
If you haven't booked a trip to Dublin — where walks and talks and parties take over the city for the whole day — worry not. Bloomsday is a celebration that can happen anywhere, because it's all about a book, and that's all you need.
"I've put in so many enigmas and puzzles that it will keep the professors busy for centuries arguing over what I meant, and that's the only way of insuring one's immortality."
So said Joyce to his biographer Richard Ellmann, who asked him for a schematic plan of Ulysses. And suckers that we are, we're still arguing and puzzling. Who is the man in the mackintosh? What do we make of the ending? What happens to Stephen?
Happy mulling to us all. For some inspiration along the way, let's all drape over our tablets a Vintage Ulysses iPad Mini Case replicating the first-edition cover (which was initially banned in the U.S.):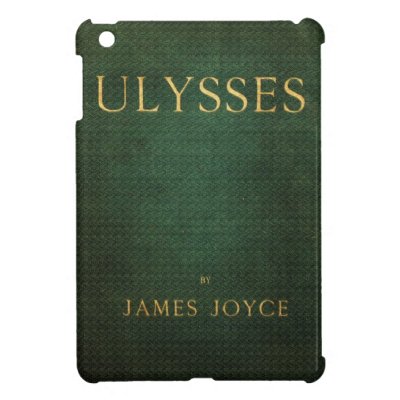 http://www.zazzle.com/vintage_ulysses_james_joyce_book_ipad_mini_cases-256604502382625452
The heaventree of stars hung with humid nightblue fruit. Ulysses is a dream of word play, and what better to celebrate its revelry with words than a dedicated Ulysses Word Cloud T-shirt: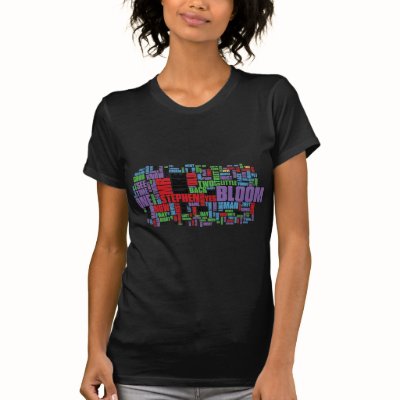 http://www.zazzle.com/ulysses_word_cloud_t_shirts-235410414028882796
Think you're escaping and run into yourself. Longest way round is the shortest way home. For Joyce, having his own statue on O'Connell Street in Dublin is a homecoming he never had, having lived much of his life in self-exile in Zurich, Paris and Trieste: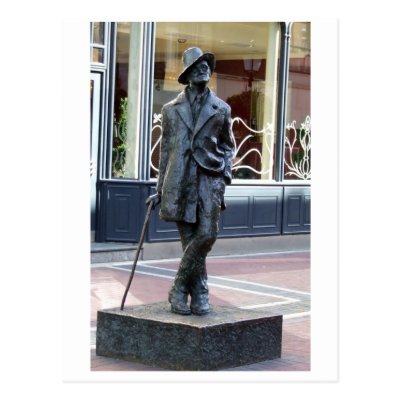 http://www.zazzle.com/dublin_ireland_famous_author_james_joyce_postcard-239567182156815526
See now. There all the time without you: and ever shall be, world without end.