They say the more things change, the more they stay the same – but sometimes, things do change. Take the painter Gustav Klimt, born on this day in 1862 (happy birthday!).
In turn-of-the-century Vienna, his work was controversial: too sensual, even deviant.  Now, we can't get enough of him. His paintings break records at auctions. Every major modern art museum shows them. He has influenced legions of painters. He was truly ahead of his time.
Klimt mainly painted aristocratic women. He did paint them sensually, and he was interested in the female body. Once you've seen a Klimt, you can spot them a mile away: the symbolic shapes and patterns, with so much gold. There is truly no one like him.
It's one thing to see a Klimt on a museum wall, but entirely another to live with it at home. (We're more interested in Option B.)
Give us a kiss to build a dream on, and we'd choose The Kiss. If you've never seen it, you've been under a sad rock. We could swoon every day at how truly it captures the bliss of love. Imagine sitting back on The Kiss Art Nouveau Pillow at home. As Louis Armstrong crooned, our imagination would thrive upon that kiss: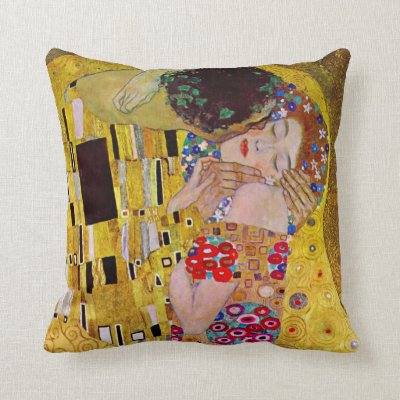 http://www.zazzle.com/the_kiss_by_gustav_klimt_vintage_art_nouveau_pillow-189319984054922746
Then set your drink down on a Tree of Life Coaster. Interpreting the famous tree from the Garden of Eden, this iconic work is all about unity – between the skies, the earth and the underworld, between women and men. What a useful thing to remember over drinks with your loved one: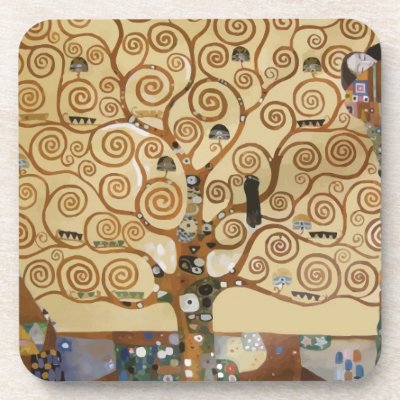 http://www.zazzle.com/gustav_klimt_tree_of_life_beverage_coaster-163989772315435509
For a big finish, Klimt's Fulfilment is about as sensual as it gets: an impassioned embrace, with epic golden swirls emanating around it. You can literally carry it with you in the Study for Fulfilment Serving Platter, which captures that love and passion as immortally as Klimt's work: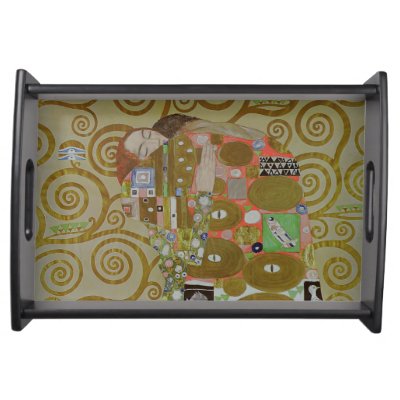 http://www.zazzle.com/study_for_fulfilment_c_1905_09_w_c_gold_on_pap_piocservingtray-256868356777805460