They live all over the world. Most are nocturnal. Some of them have families. They make a distinctive sound. People love them. Some see them as harbingers of doom; others think they symbolize wisdom. They have their own Tumblr page of hangover photos.
We're talking about musicians, right?
Actually, no: we mean owls. We love owls! We love everything about them. Their heads can turn 360 degrees, their sounds are calm, they keep to themselves, they've never done us any wrong.
And they're a kind of wintry bird, aren't they … But as we slowly, lazily start to welcome spring, some special owl mementos can carry us through, and keep the beloved birds with us.
We'll start with a tote. The Who? Tote Bag is stately and upright, just like owls. This one sports a pair of glasses, very stylish, inviting you to tell him (or her) just who: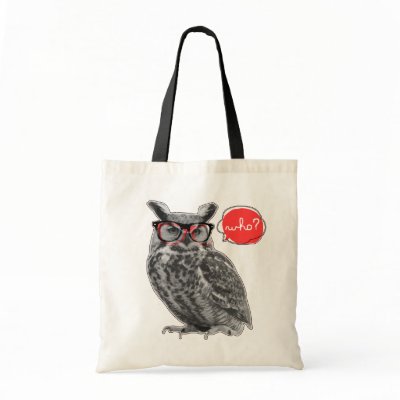 http://www.zazzle.com/who_tote_bag-149695782450831513
The Wedding Owls Postage stamps are so crazy adorable, they make us want to get engaged and have a wedding just so we can use them and send them to everyone we care about. It's two wide-eyed owls in love, and one of them wears a top hat! Nothing in life will ever, ever surpass them: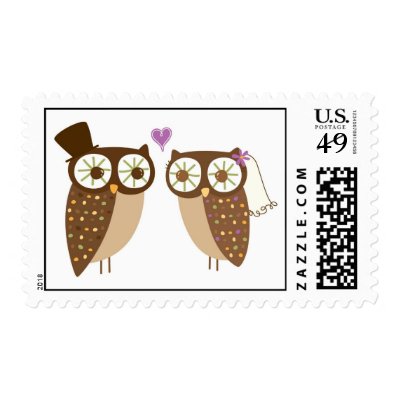 http://www.zazzle.com/wedding_owls_postage-172152387488130319
The Vintage Owl iPhone 5 Case has a pensive owl perched on a branch looking downward. We're dying! It has the longest curly eyelashes and a face that's so lovable and sweet, it could save the world. It has to cover your phone:

http://www.zazzle.com/vintage_owl_iphone_5_case-179516526393526093
We'll stop there, or we might never get anything done. Whooo, us?