It's Super Tuesday everybody! What's Super Tuesday? Contrary to popular belief, it's not superhero awareness day (sorry if I misled any you). It is, however, a very important day in US politics. On Super Tuesday, presidential hopefuls wait in anticipation as multiple states hold primaries. Specifically on this day, candidates have the chance to win more delegates than on any other day of the election year. For the 2012 election cycle, that day is today! As of now, 10 States are holding republican primaries with 410 delegates up for grabs.
While the media reports on important and serious details of the day, we thought we'd take a less serious approach and lighten things up with humbling and humorous Zazzle GOP designs. Enjoy some "lol"-s while these candidates worry about their fate.
Mitt Romney
recently admitted to traveling with his dog strapped to the roof of his vehicle. He claimed the dog liked it. Um…
Ron Paul is said to be very influential to young voters. Maybe it's the other way around?
Newt Gingrich, while campaigning in Florida, said he wants the US to have a colony on the Moon and that he would give it statehood if it had a large enough population. Awesome.
Politicians are constantly criticized for their stances and policies, but Rick Santorum, known for wearing tons of sweater vests, can now add fashion sense to that list!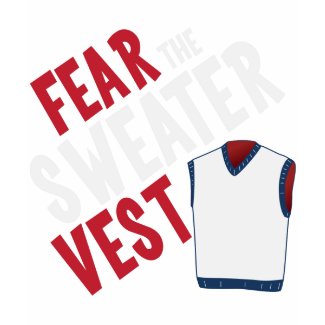 Political designs keep getting better and better as the race continues. What's your favorite political design on Zazzle!? Share in the comments below! We love current event creativity!